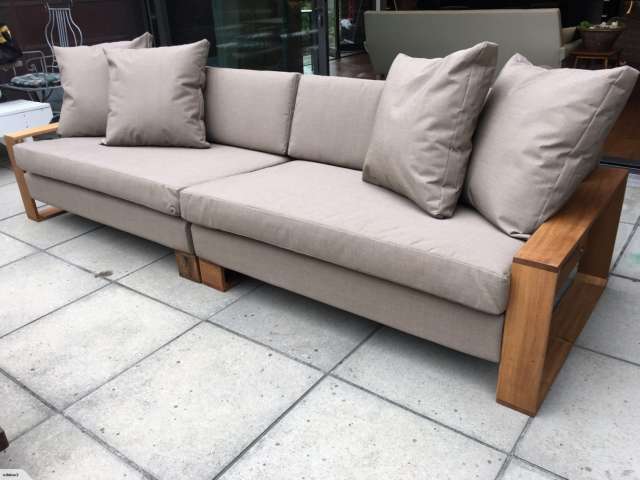 2 x 2.5 seater modular units pictured in Sunbrella Linen Tweed marine canvas.
We can make it in any Sunbrella marine and awning plain.
You can go to the
Topfab
web site to check out colours.
Sunbrella details can be viewed on
www.sunbrella.com/warranty
.
The price includes free Storm Covers and the 60 x 60 cushions in the picture.
Designed for indoor or outdoor application. You can place these two next to each other or use them as individual pieces. Corner units can be made too.
148cm x 91.5cm
As photographed, the arms are made from Vitex but can be made in Kwila standard or other woods by request.
Our custom design features stainless steel fastenings, west system epoxy glued ply frames, & marine grade fade proof marine and awning fabric, combined with water proof open cell foam under the seats.
We can also confirm that optional kwila we use on the arms is "verified legal" by Double Helix Tracking Technologies ref 0046 – CD010 and approved by Green Peace.