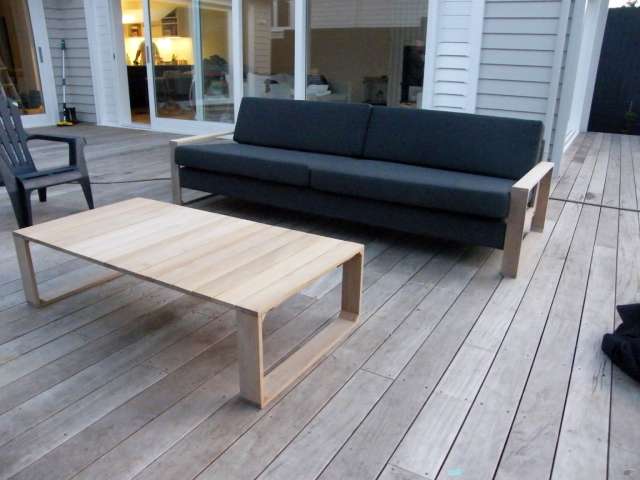 This design features stainless steel fastenings, west system epoxy glued ply frames, & marine grade Sunbrella fade proof marine and awning fabric.
Combined with water proof open cell foam under the seats, 115mm vitex or 140mm Kwila arms, the frame can be left out in the weather.
Made oversize, this stunning piece can be used as day bed, or simply seat taller / larger person in comfort.
Dimensions: 2.4m x 91.5cm
Sunbrella details can be viewed on www.sunbrella.com/warranty
Selection of colours can be viewed on Topfab's website.
Free shipping to greater Auckland.
The frames are made from structural ply, then resin infused to seal out any moisture.
We can also confirm that the kwila we use on the arms is "verified legal" by Double Helix Tracking Technologies ref 0046 – CD010 and approved by Greenpeace.