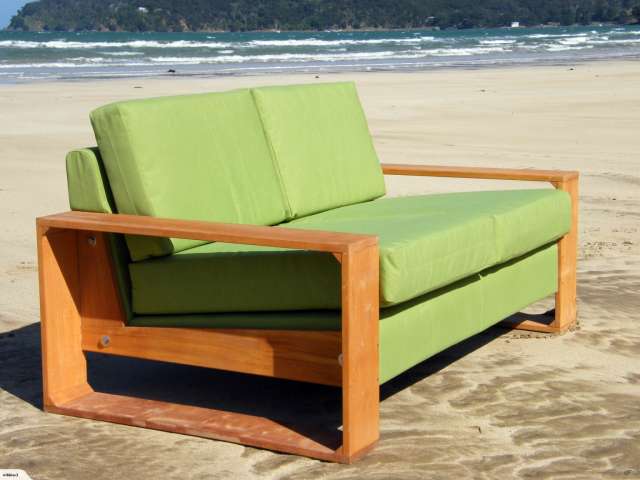 2 Seater Couch pictured in Sunbrella Ginko marine canvas.
We can make it in any sunbrella marine and awning plain.
You can go to the topfab web site to check out colours.
Sunbrella details can be viewed on
www.sunbrella.com/warranty
.
Designed for indoor or outdoor application.
As photographed, the arms are made from Recycled hardwood from optic fiber drums.
Supplied from Sustainable Coastlines.
148cm x 91.5cm
Other options include Kwila and a limited supply of Rustic Jarrah recycled from Okupu Wharf on Great Barrier Island.
We can also confirm that optional kwila we use on the arms is "verified legal" by Double Helix Tracking Technologies ref 0046 – CD010 and approved by Green Peace.