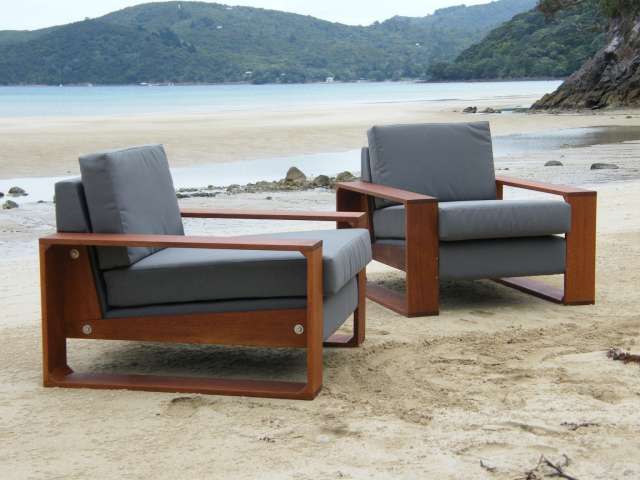 Coastal chairs in charcoal. We can make our furniture in any sunbrella marine and awning plain.
Sunbrella colours and details can be viewed on www.sunbrella.com/warranty.
Designed for indoor or outdoor application.
Our custom design features stainless steel fastenings, west system epoxy glued ply frames & marine grade fade proof fabric, combined with water proof open cell foam under the seats. Our frames can be left out in the weather.
These are big chairs, 880mm x 915mm. Made oversize, this stunning piece combined with a footstool, can be used as day bed, or simply seat taller / larger person in comfort.
Options on arm wood include vitex, kwila.
Recycled options include Jarrah (burgandy colour) from Okupu Wharf on Great Barrier Island.
We make this furniture in our wind and solar powered workshop and then ship to Auckland free of charge.
Shipping under 20kts by our own vessel